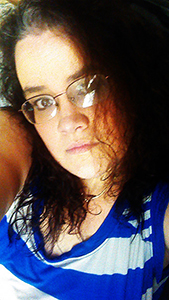 Hi there! I'm Shannon, a child of God and a work at home mom of one teenage boy and one infant. I have been a Graphic Designer for many moons and consider it a passion and hobby as well as career. I got my start in print work which naturally gravitated into web work as well.
While I can do a little of it all, my specialties and passions are in newspaper/magazine/book layouts, WordPress design/customizations, and social media graphics. I love, love, LOVE helping people with all things graphic design.
I was first bit by the desktop publishing bug as a sophomore in high school, thirty years ago, when a friend asked me to join the yearbook class with her. It took about two seconds for the geek in me to fall in love. Of course, back then we weren't quite using computers yet for layout. When I first started we were still creating and laying out pages using paste-up and sending mechanicals to the yearbook publisher. The second-year we got a couple of the then-new Apple Macintosh and had our first year of computerized page design using Aldus PageMaker version 3…or was it 2? Anyway, it became a whole new world and level of geekiness.
I have a diploma in Printing and Graphics Technology from Valdosta Technical Institute where I completed the course requirements early and graduated 6 months ahead of the rest of my class. I was moved into a paid internship at a local print shop where we used QuarkXpress. All total, I have over 30 years of experience in layout and graphic design. Ultimately, I ended up working for a local newspaper in their special publications department where I created a lot of small magazine type layouts.
I came home full time in April of 2007 to freelance. I've been responsible for the layout and formatting of several monthly newspapers since then and have done quite a bit of other print work. Eventually, I gravitated into web work (graphics and websites), but my heart has always been in print design. I love the technical process, even the troubleshooting when things go wrong, and I love taking the client's hard work and turning it into a well-formatted and designed document that they can be proud of.
In my free time, my family and I enjoy dining out, watching movies, camping, fishing, and just hanging out. We currently call South Georgia home.
I can be reached via the contact page.
Good to meet you!