Work with an Expert Who Knows How to Beautifully Layout, Format, and Design Books That Present You as the Professional that You Are
When you want to become a HUGE success, it's better if you follow those who have already seen success.
This is why I'm here. I want to show you how I've helped many, just like you, go from blah to WOW.
If this is something you're interested in doing, click the link below and let's get started.
The More Things Change, the More They Stay the Same
Over the last 30 years, the technology involved in book formatting changed drastically. Technology has evolved over the years to affect every part of a person's life. Drawing and most aspects of design and how we do it has changed so much. For example, in the past, an artist may have used a pencil and paper. Today, you can use the same tools virtually choosing tools that look like a pencil and of course you can choose any color you can imagine right from your computer console.
I got started using Aldus Pagemaker 3.0 for book layout and formatting. That was before it was owned by Adobe. I received a technical diploma in Printing and Graphics Technology where I finished early and was moved into a paid internship at a local print shop. We used QuarkXpress there. I even learned to run the print press! And learned some of the camera and plate work.
Eventually, I ended up working for a local newspaper in their special publications department where I created a lot of small magazine type layouts. I started working from home in April 2007. I've been responsible for the layout and formatting of several monthly newspapers since then and have done quite a bit of other print work.
I gravitated into web work: graphics and websites, but my heart has always been in print design. I love the technical process, even the troubleshooting when things go wrong, and I love taking the author's hard work and turning it into a well-formatted and designed book that they can be proud of.
Since then, I have worked on the interior formatting for more than ten print-ready books, and I've lost count how many eBooks I've had a part in formatting. I've also created the book cover design for several of these.
The good news is that I keep up with the changes so that you don't have to.
Book design includes not only the graphic design of the front and back cover but also the layout and typographic design of every page within your book.

Get it Done Right the First Time Which Saves You Money!

Frees Up Your Time to do What You do Best!

I do the Work! You Get the Results!

Stand Out with Professional Quality Design!
Working with a Professional
I enjoy working with authors to create a custom layout that matches the theme, genre, and message of their book. Each book is custom designed using the industry-standard Adobe Indesign by me right here in my South Georgia home office.
Best of all, all you have to do is provide me your finished (proofread and edited) text, observing a few basic text-formatting rules, so that I can transform the pages of your manuscript into a final book that looks attractive and professional. Depending on the word and page count of your book, I will send you proofs of your designs to review and approve usually within a week.
I guarantee your book will be prepared properly to work with your preferred printer and their software. If some reason it has issues, I will personally troubleshoot with them until the issue is fixed. You don't have to worry about figuring out what is wrong.
I was first bit by the desktop publishing bug as a sophomore in high school, thirty years ago, when a friend asked me to join the yearbook class with her. It took about two seconds for the geek in me to fall in love. Of course, back then we weren't quite using computers yet for layout. We were using typewriters with hand-drawn layouts. We did get computers the following year, and it became a whole new world and level of geekiness.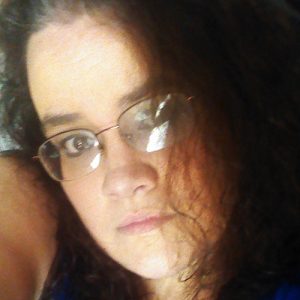 What They're Saying About Me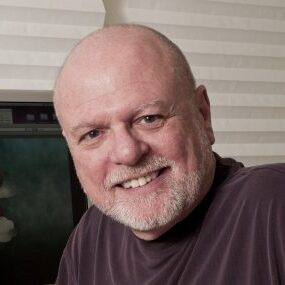 Our main business is marketing and project management, we have worked with Shannon on publishing projects since 2005. I found her on a software technical forum, making notable contributions to the discussions.

Our team has an outstanding understanding of the various technologies required for advertising and marketing, but when we occasionally take on a book publishing project, she has become a "go to" member of our team. Book production is a world all its own, and while many of the same programs are used, the technical features called upon within each program are quite different. Pagination, chapter management and indexing, for example, are a few of the more common challenges.

Shannon excels at what she does, and we would absolutely recommend her to individuals or publishers looking for a conscientious and committed team partner. Her prices are excellent, her work is exceptional, and she is a joy to work with. 
Ron Arnone
Marketing and Project Development
Publication Support Services
Shannon has been my graphic designer for more than 10 years. She's the only person I go to for any kind of graphic design, especially if I want something that's truly print-worthy.

She is excellent at laying out books to get them ready for being professionally printed. She understands all that technical stuff that I have no clue about. 

She also makes very professional book cover designs. I have no idea how she does it. I give her a poorly worded explanation of what I envision, and somehow, she makes it better than I imagined. 
Stephanie Watson-Barry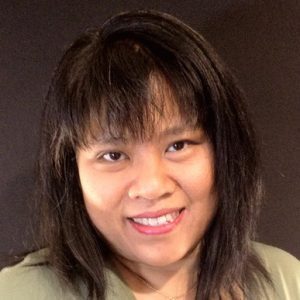 Shannon has helped me with various projects through the years. These range from graphics to a full planner every year. She's the one who helped me take a basic calendar and planner and turned it into something professional looking that has helped me bring in fresh leads every year. Always attentive to detail. She also gives me fantastic suggestions I never would have thought of.

Over the years, I've been asked who can help them with their planners and I've always pointed them to Shannon.
Lynette Chandler
Get Started Right Now and I'll Get You on My Schedule
Formatting and Designing Your Book
Opportunities like these don't come around very often. Don't miss out when you know this can be a serious game-changer for you. Take advantage of what I know and put it to use for your own personal benefits...without spending countless hours testing and experimenting.
You provide: Cover image in high-resolution PhotoShop, PNG, or JPEG format; any chapter graphics or images to include throughout content; proofread, edited, and organized text content.
You receive: Three design revisions and small proofreading/editing are included with this package.
You receive: Print-ready interior file (PDF) guaranteed to comply with standards set by Ingram Spark, CreateSpace, Kindle (paper), Lulu, or your preferred printer. Cover creation not included and can be purchased separately here.
Yes! I Want to Get Started!
Use the chart below to pick your interior book formatting design package and lock in your spot on my schedule with a deposit today!
Cover creation not included and can be purchased separately here.
Deposit of 50% is required before any work can begin.
Balance to be paid before the final files will be released.