Seriously Simple Sites
Share your business with potential leads quickly!
I want to help you as I've helped others go from no website to a beautifully designed website. Instead of relying on social media profiles, I have a done-for-you solution that you own. Click the link below and get started.
What is a One-Page-Website?
A one-page website is simply a website that only contains one page. These websites provide just the right amount of information for your visitors to make a decision and act on it. No clicking around. No getting lost and overwhelmed. All they have to do is scroll.
Great for those who just need a business card or brochure site or are looking to target a specific audience. It's easy to steer them in a specific direction if you don't have to worry about them clicking on various pages, possibly in the wrong order.
Instead of additional pages, such as an About, Features or Contact Us page, we'll create sections as part of one page where needed. The user can scroll to the info in the order you present it or use the menu to jump to the section they're interested in exploring.
If you don't already have a website, this is your chance to get started! Great for direct sales and networking marketing as well as to have a custom information site.

Easy, Affordable, and Saves You Money!

Precise information saves your visitors time.

I do the Work! You Get the Results!

Stand Out with a Professional Quality Website!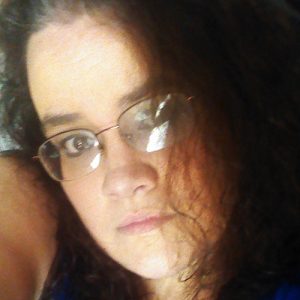 I've been creating visual representations for clients for almost 20 years! I love what I do, and I love working with my clients to create websites and graphics that wow their audience.
You let me know which sections you'll need (up to 5), and then I put together the website shell or template for you. After payment, simply let me know which sections you'll need. After I receive that information, I can get your one-page website scheduled.
Your website will be customized with three photos as seen on the demo site. I'll need to know what niche or subject your site targets so I can find free stock photos to fit.
You must purchase your domain name and website hosting separately. I use and recommend Namecheap for domains and Mom Webs for hosting. If you need a more traditional site, check out my basic 5-page website here, or if you have needs outside of a basic content-only site, please contact me with more information, and I'll provide a detailed, personalized proposal.
What They're Saying About Me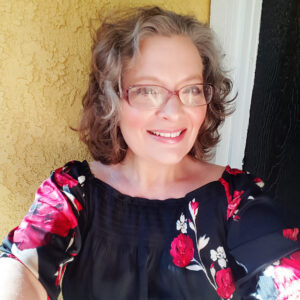 Shannon makes my life easier because she quickly creates all my websites, whether one-page brochure sites or larger multifunctional membership sites. I like having a lot of control over my sites, so she does as little or as much as I want.

With the one-page sites, she creates the look and feel, and I can go in and update and add all the text, images, and more on my own. I simply provide what she needs to build it, and she does it while I do something else.

Having her deal with all the tech makes everything so much easier for me so that I can do what I do best as a content creator. I honestly cannot recommend her enough. She saves my life, and my business, almost every single day.

.
Stephanie Watson-Barry

Get Started Right Now and You could be Sharing Your Brand New One Page Website with Others within a Couple of Days!
Opportunities like these don't come around very often. Don't miss out when you know this can be a serious game-changer for you. Take advantage of what I know and put it to use for your own personal benefits...without spending countless hours testing and experimenting.