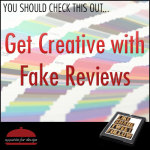 The short answer. Don't.
I was scanning my Facebook news feed this afternoon when something caught my eye.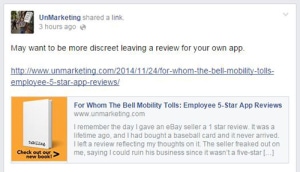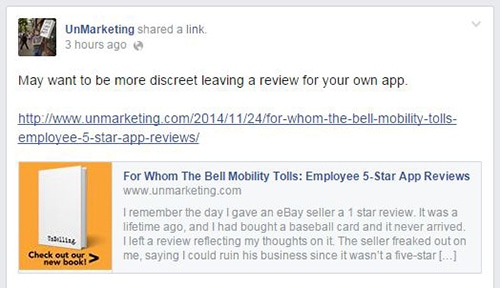 Curiosity caused me to click, and then I did some serious head shaking.
Here's a tip. If people are leaving you bad reviews, fix what is wrong with your product. Don't raise your prices. And do not, whatever you do, leave fake reviews. You're likely to get caught, which will make the situation worse. And beyond that, it's icky! Don't be icky. 🙂
You can read all about it here.
What do you think about what they did?